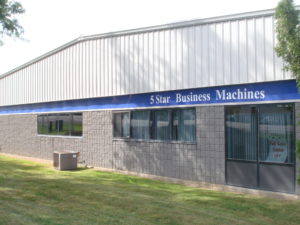 5 Star Business Machines
6710 VIP Pkwy
Syracuse, NY 13211
Phone:
315.455.7745
Hours:
M-F 8AM–5PM
Burdick Hyundai and Burdick's RV Center have been LONG standing customers of 5 Star Business Machines. We have purchased many fax and copy machines, and have had maintenance contracts on almost all of our machines from beginning to end. We have always been very happy with both the response time and accuracy of the repairs, and the service people that have been sent to do repairs are always professional and courteous.
In all we would recommend 5 Star in all aspects, very highly.
Jon Burdick, Burdick Cars inc.